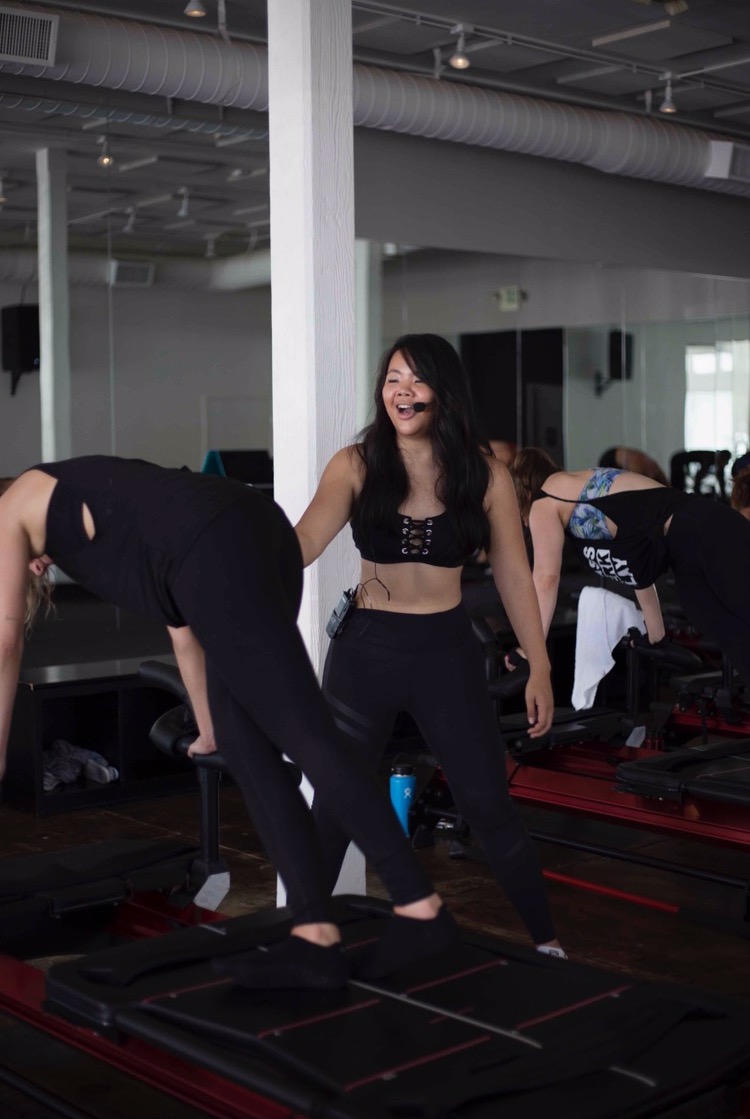 Alyssa Zakaria
Alyssa is not only the studio's manager, but she is also the first at Carrie's to be certified in the studio's method through Carrie herself. Over the last year, she has helped Carrie develop the teacher training program and assists Carrie with the certification as the Director of Training.
With a BFA in Creative Producing and a minor in Business Administration from Chapman University, Alyssa started slowly transitioning into management by first advising in social media content creation and branding before joining as studio manager in late 2017. She believes the decision to become so heavily involved with the studio was an easy one because of her strong belief in what the studio stands for: a healthy, uplifting environment with a workout that is fun, but also extremely challenging and highly efficient in toning and slimming. Her focus and goal is to help expand and bring the brand to other cities worldwide in an effort to provide a warm, positive place where people can join for their fitness goals and needs.
As a trainer, Alyssa designs her classes to be more bootcamp-styled pilates in a fun, encouraging atmosphere. Though her classes are designed to push people to their fullest ability, she also stresses proper form and will always go around the room to do plenty of hands-on corrections. At the end of the day she wants to help people achieve their goals and better themselves and their body.